To generate a report, follow the steps given below.
1. Navigate to the Administration - > Reports option in the Navigation Menu.
The Reports page will be displayed.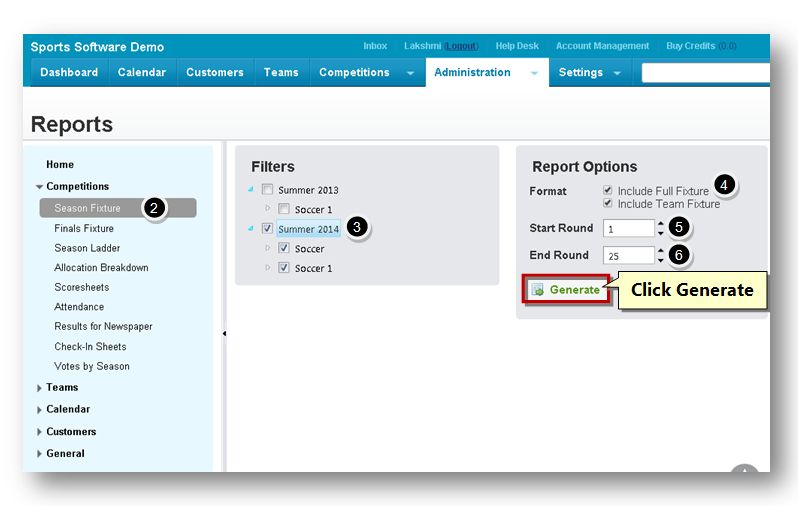 2. Select the report that you wish to generate from the required section in the left side of the screen.
3. In the Filters section, select the season and sports.
4. In the Report Options section, specify whether the report should include full fixture or not by checking or un-checking the Include Full Fixture option in the Format field.
5. Set the value for starting round in the Start Round text entry box.
6. Set the value for ending round in the End Round text entry box.
7. Click the Generate button.
The Fixture Print page will be displayed.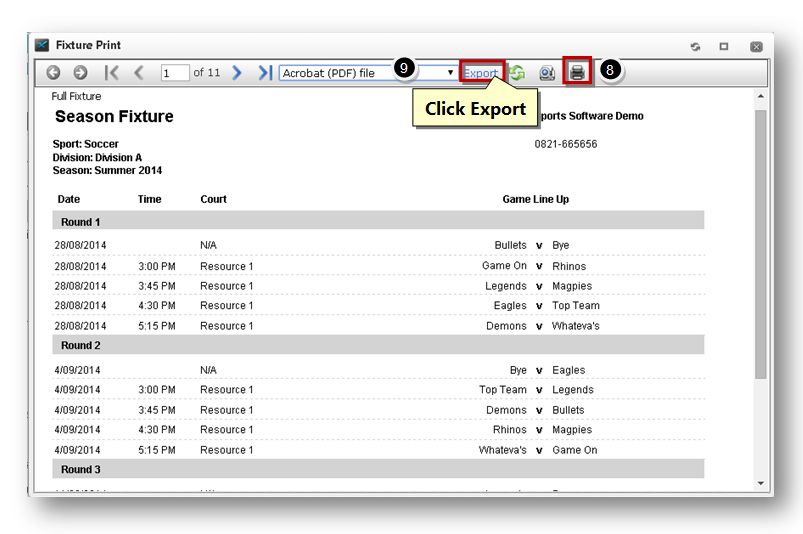 8. To print the report, click the Print button.
9. To export, select the type of the format from the Export to the Selected Format drop down list. The available options are Acrobat (PDF) File, CSV (Comma Delimited), Excel 97-2003, Rich Text Format, TIFF File and Web Archive.
10. Click the Export button.
The records will be exported to your computer in the selected format.