The Administration module helps you to manage notifications, view history and manage schedules, announcements and reports.
1. Navigate to the Administration - > Notifications option in the Navigation Menu.
The Notifications page will be displayed.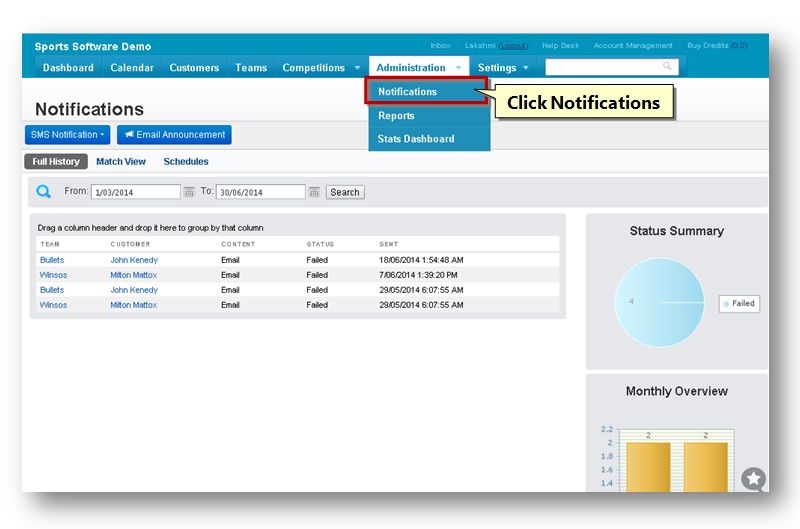 From here, you canmanage all admin tasks. For more information refer to the following sections.