To change round, follow the steps given below.
1. Navigate to the Calendar option in the Navigation Menu.
The Calendar page will be displayed.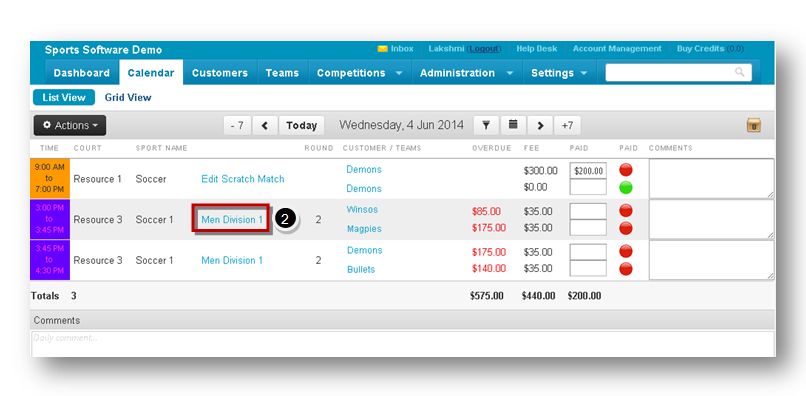 2. Click the name link of the fixture, the rounds of which you wish to manage.
The Results dialog will be displayed.

3. From here you can change the round by selecting the round you wish to change from the Change Round drop down list. For example, if you select the Round 2 option, thenthe results of the 2nd round will be displayed.