The list view displays all the events, bookings, scratch matches, fixtures and games in the list format. This is the view by default.
To manage list view, follow the steps given below.
1. Navigate to the Calendar option in the Navigation Menu.
The Calendar page will be displayed.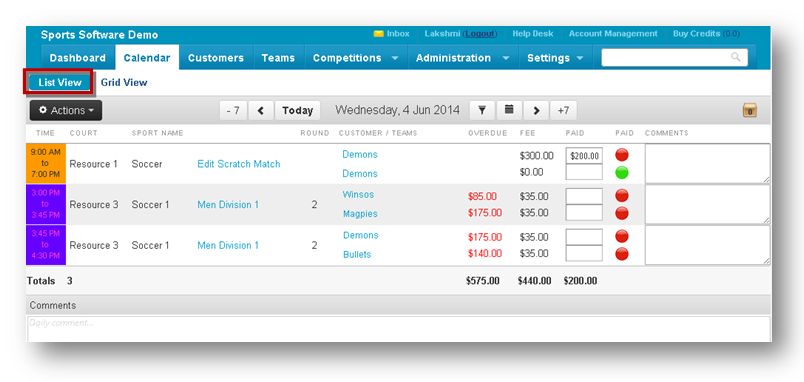 2. In the List View tab, you can perform several actions. For more information, refer to the following sections.